6 More Killer Beer Brands
One industry that is killing it at the moment when it comes to branding, is the beer industry.
08.02.22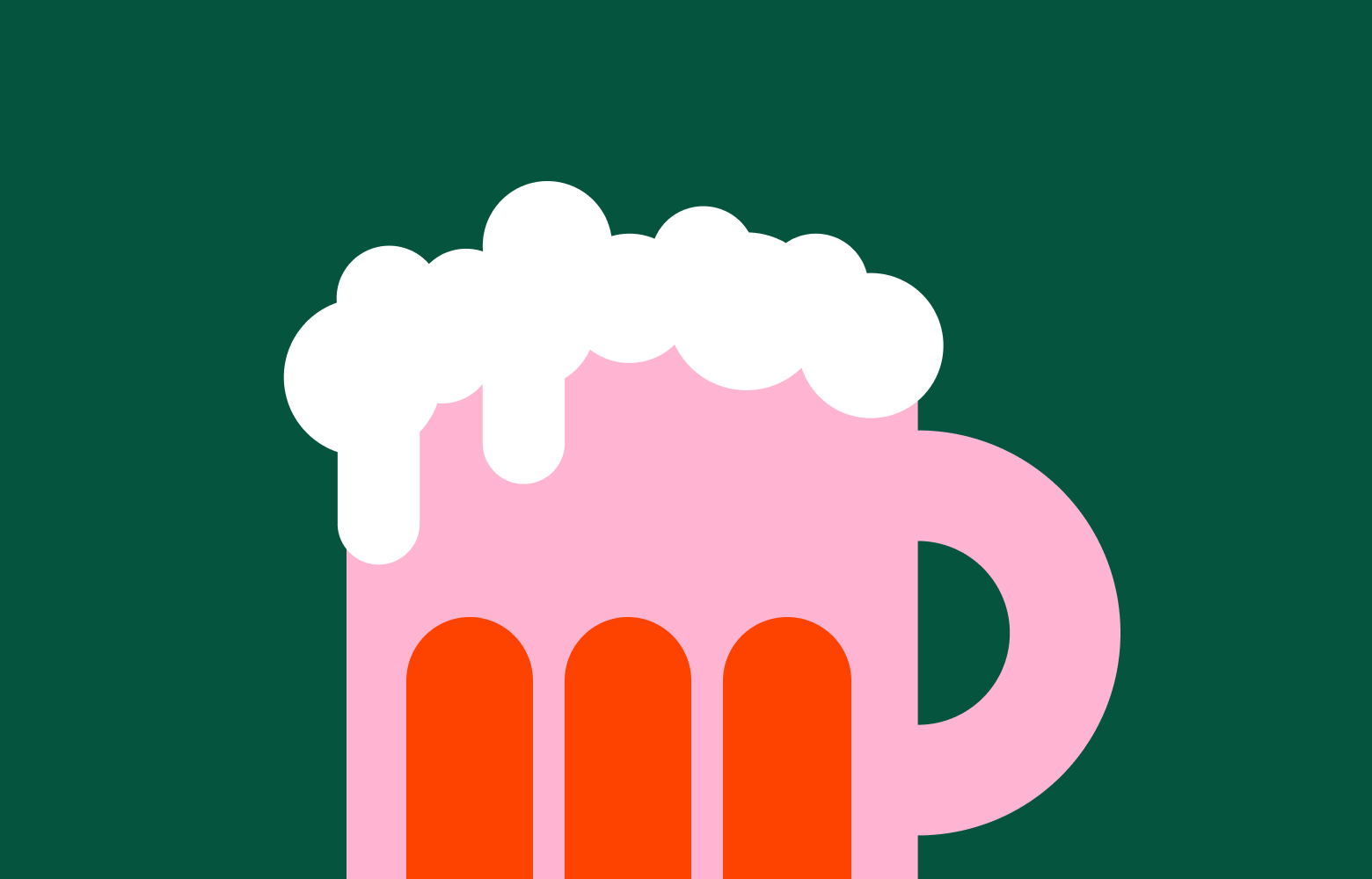 Following on from our popular blog, we have a whole new list of delectable beers that are killing the branding game.
We could go on all day about the importance of good branding…seriously all. day. The fact is, good branding helps to tell a story. It assists with connecting with your audience and importantly evoking emotions. Nailing your branding goes hand in hand with an influx of sales and an influx in sales, well what more could you really want? So, what makes good branding? Is it a logo that is seared into your brain so you can never quite forget it? Is it a great brand ambassador?
There are plenty of examples of good branding that helps tell a story, but one industry that is killing it at the moment when it comes to branding, is the beer industry. Since craft beer exploded onto the beer scene, many beer drinkers have started to ditch the multi-national beer companies and instead have chosen to buy from local and independent brewers – and why wouldn't they? They're great too!
1. Burleigh Brewing Company
Since 2006, Burleigh Brewing Company has had huge growth, building a brand that is known and celebrated nationally and in their own humble, hard-working way, helped to transform the Gold Coast's independent craft brewing scene into one of the most vibrant and thriving in the country. Besides making exceptional beer, Burleigh Brewing Company has also nailed it when it comes to branding with a simple, clean and geometric logo that is both memorable and unique and works with their entire range of craft beers.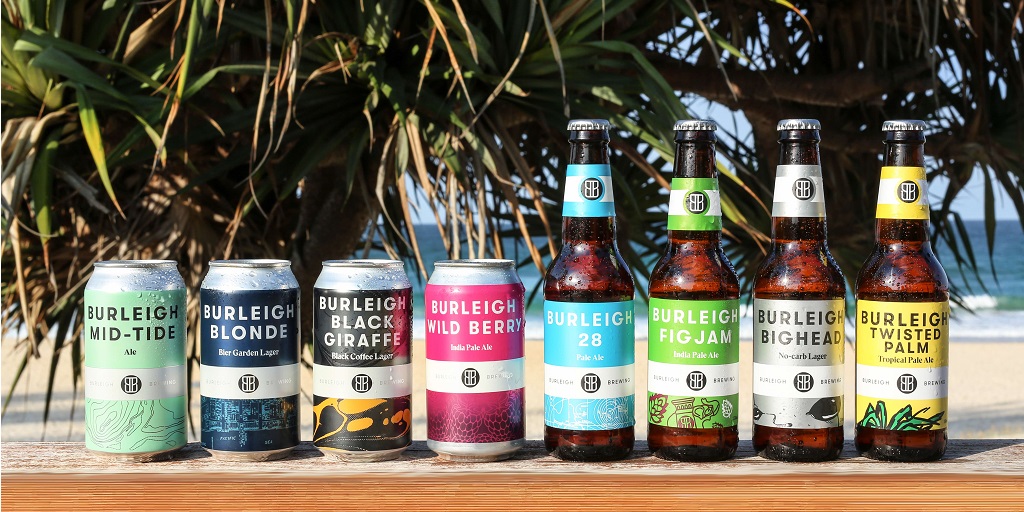 2. Better Beer.
If you're a fan of the hilarious duo The Inspired Unemployed, you may have heard that they've just released their own beer! Better Beer is a zero-carb, zero-sugar lager that clocks in at 87 calories per can. While the beer hasn't been around too long, it has managed to score itself the 6th spot in the "Hottest 100 Aussie Beers of 2021." It's safe to say a concoction of the satirical pair as the Founders, great branding and great taste has made this beer a hit at many barbecues around Australia.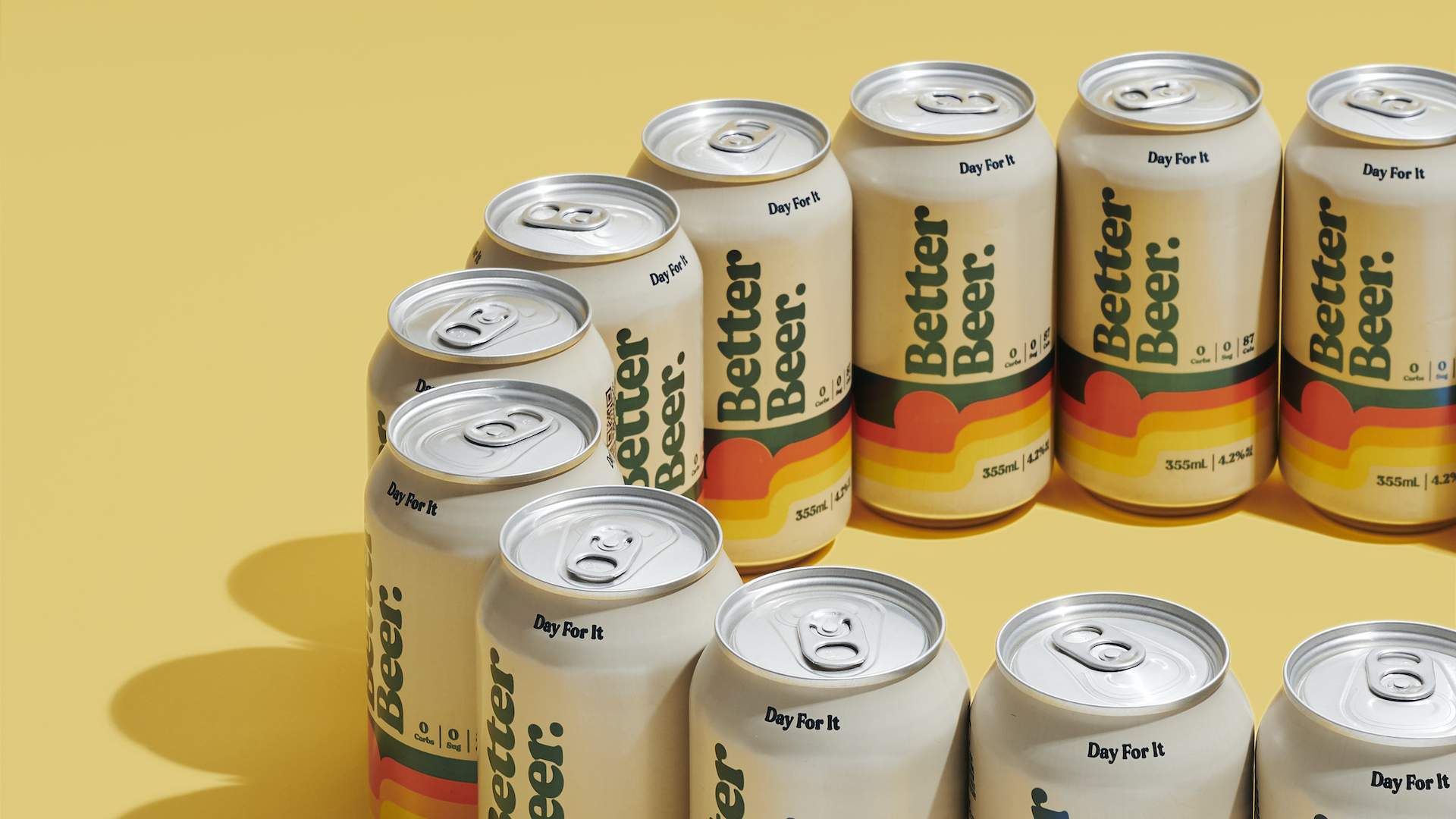 3. Stone & Wood
Stone & Wood is known for using only four ingredients and brewing their beers slowly, in order to create a high-quality product. With a mantra like 'Good beer is our thing' Stone and Wood has become a household name and it's safe to say their epic branding has had a hand to play with that. Simple, memorable and distinct, we know it's hard to walk past a four-pack of these are your local bottleo.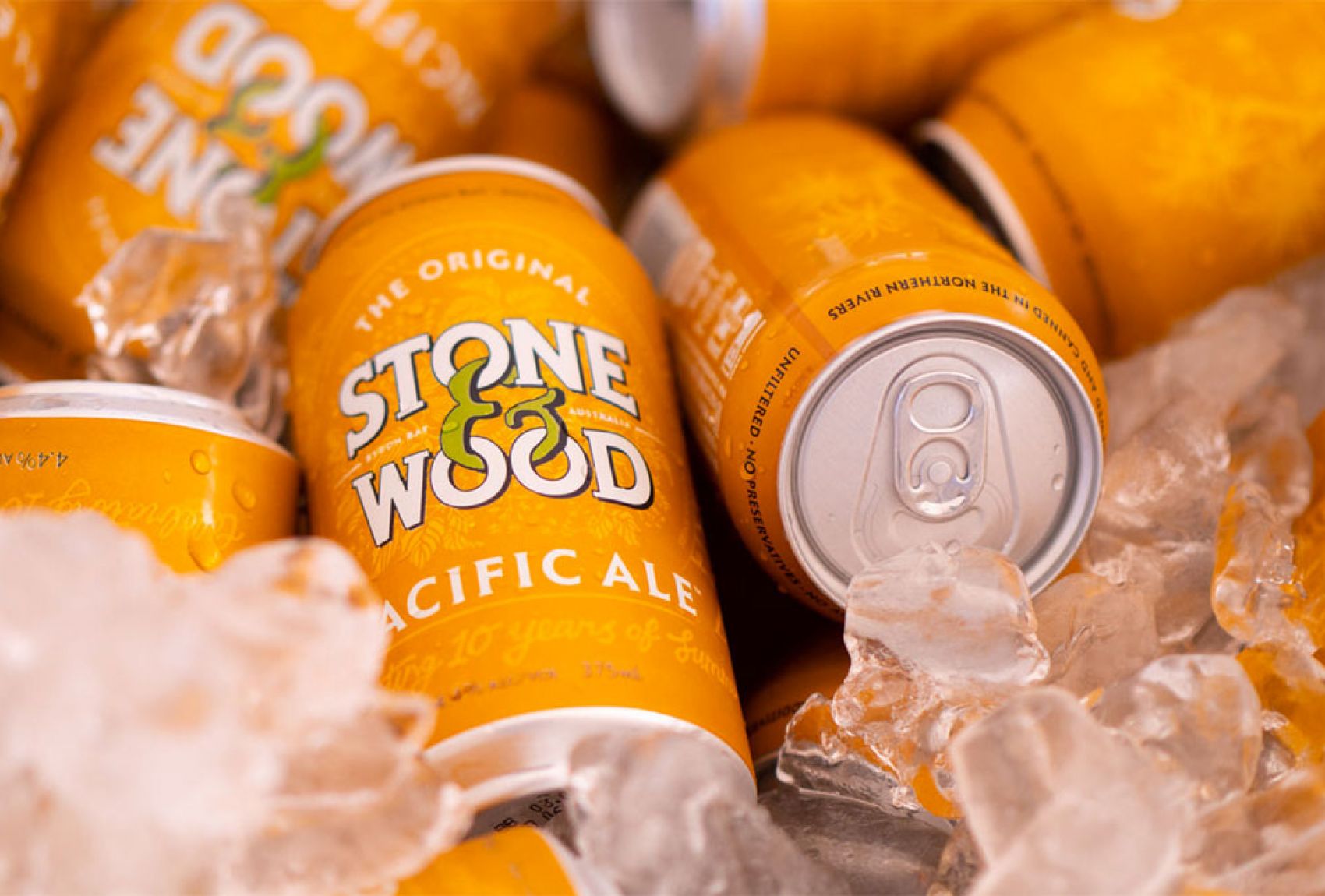 4. Heaps Normal
This isn't your typical craft beer, as it has zero alcohol content. The beer was founded by four mates who wanted to reduce their alcohol consumption, whilst still enjoying the taste of a delicious beer. If you want something to stick, you usually have to go with something a little unique. Heaps Normal's logo is definitely one to remember, with a focus on a walking brain. Its use of quirky colours and text evokes a sense of fun and lightheartedness. If you're thinking of cutting down your alcoholic beer consumption, we recommend getting your hands on a few of these.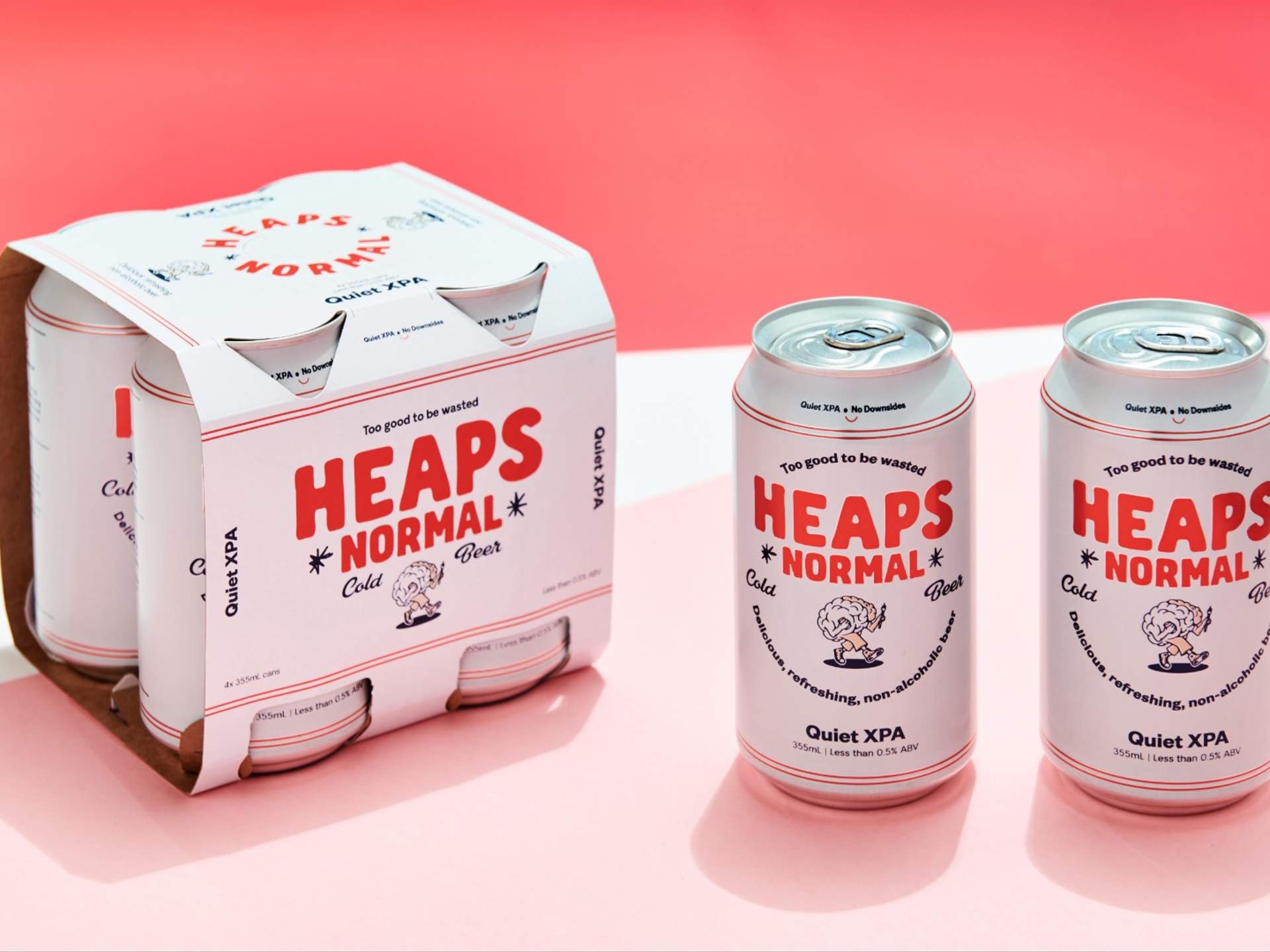 5. Vocation Brewery
A brewing company founded in 2015, Vocation sells the equivalent of 10 million cans per year. Vocation has steered away from the norm and opted for creating unique and exciting artwork for each of their beers. They have, however, been able to stay consistent with a bold and strong logo that can be changed to suit each of their beverages.
6. Colonial Brewing Company
Born in Margaret River, this craft beer is made with care, attention and a passion for making great beer. A beer for everyone, designed to be enjoyed wherever and whoever you are. Colonial Brewing Company has opted for a simple, minimalistic logo design that embraces their philosophy of being uncomplicated. "that's life in Margaret River and that's the philosophy behind Colonial Brewing Company."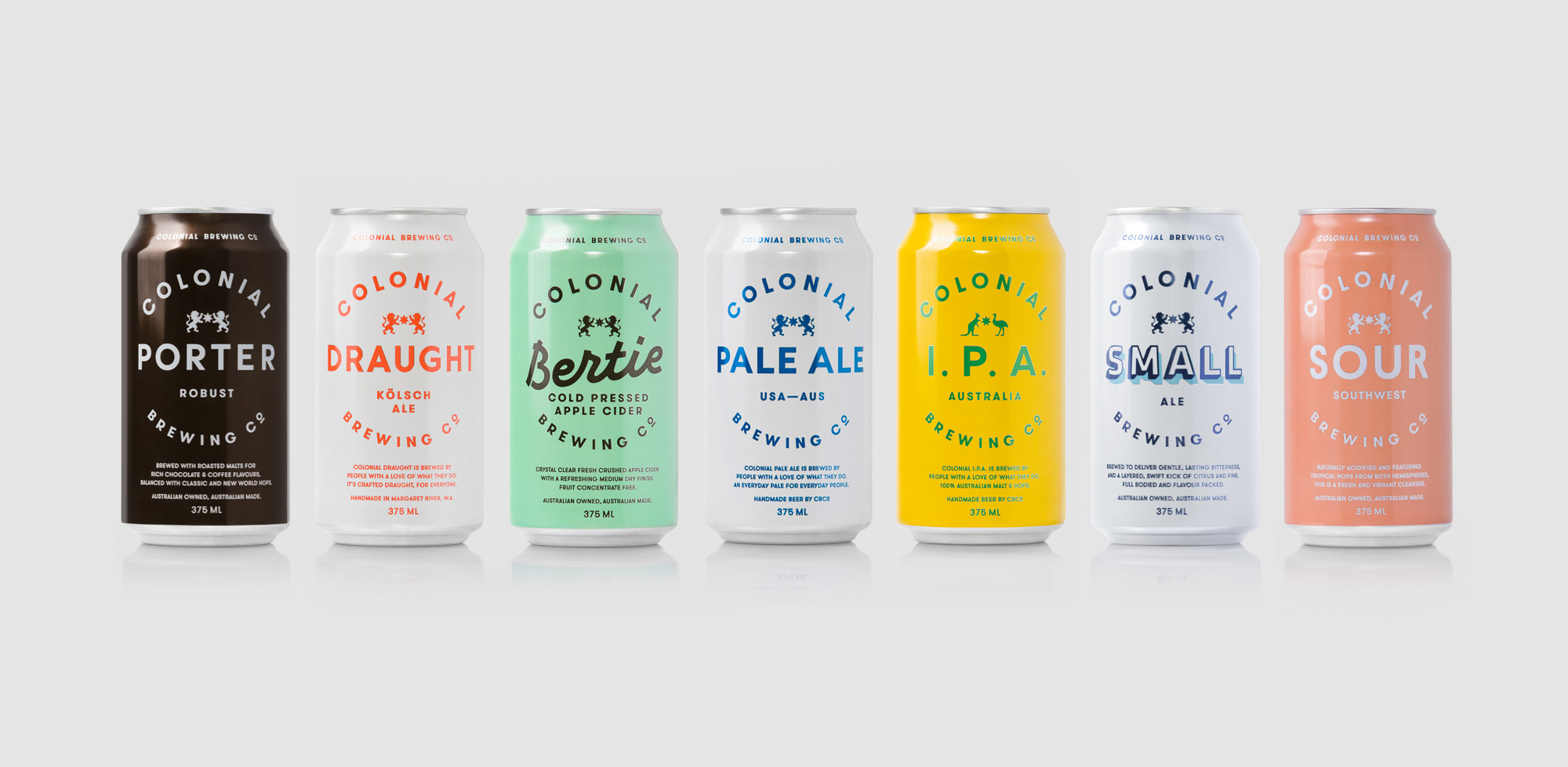 If you'd like help with your branding come and chat with our team over a beer (or coffee) or fill out our contact form to get started.
Keep Reading
We think you may like these