Best Tips For Tradie Websites
In today's competitive marketplace it's never been so important for tradies to maintain a strong online presence.
28.03.18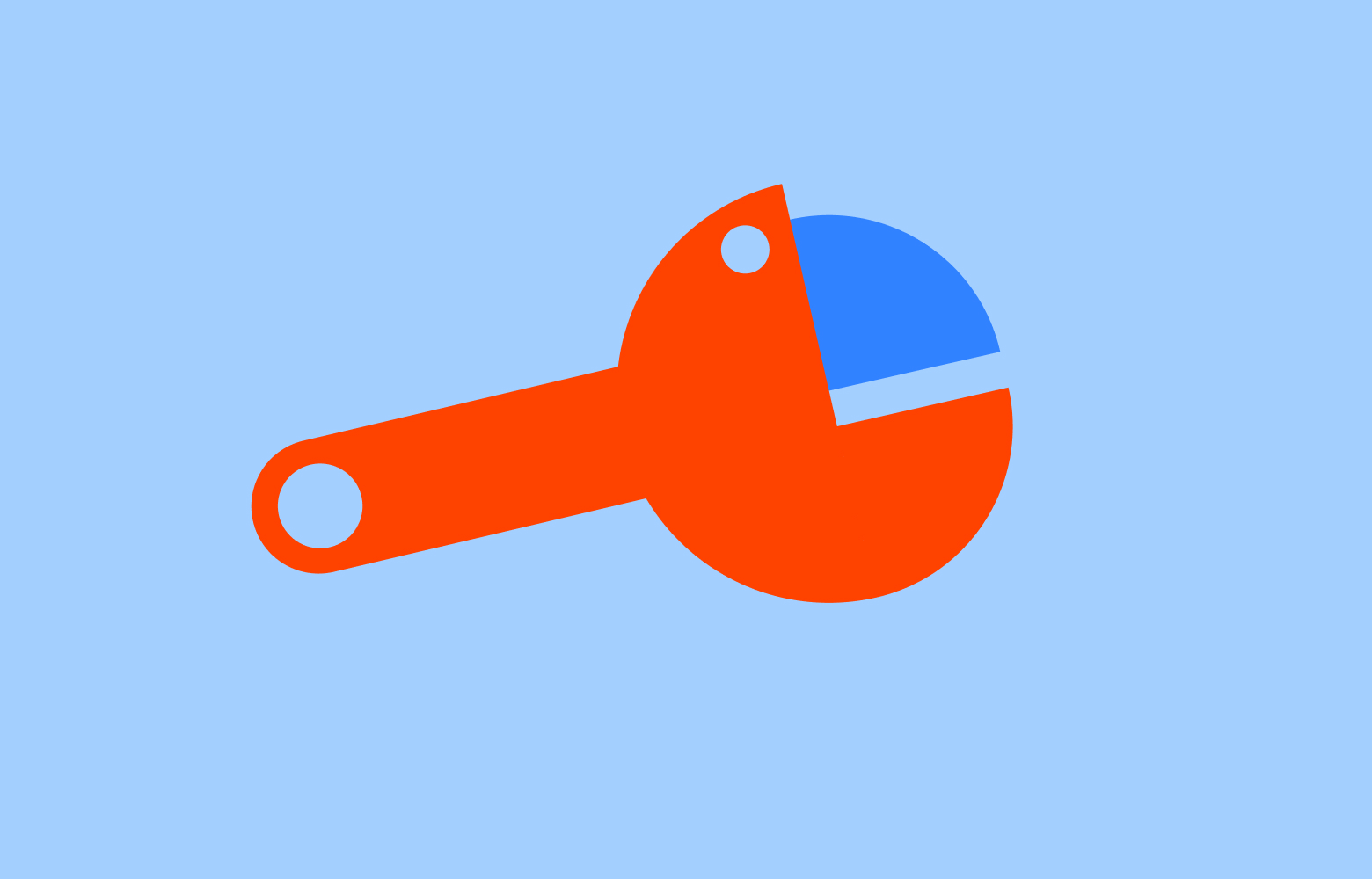 Gone are the days of relying on the good ol' Yellow Pages to bring in business, thanks to the Internet and Google, customers have a long list of tradies at their fingertips within seconds. See our tips and tricks for building a high-performance tradie website or project driven website.
So, how do you get noticed online? 
To stay relevant, build credibility and remain competitive you need to have a responsive website that captures leads and drives business your way.
In our experience developing tradie and project driven websites here at Thrive, we've created this must-have list of high-performing site features that will increase your visibility and help you attract potential new clients.
1. Professional Home Page
Following modern trends in website design, you want your homepage to be fast loading. Don't go for a slideshow with 10 massive images that will take forever load and no one will sit through. Get to the point and engage users by giving them a site that is a joy to scroll and navigate through. The home page should briefly highlight what you do and be optimised for your ideal keywords. Give users a clear direction and confidence in your services with trust signals such as testimonials, photos of your work, affiliate and certification logos. So what do we need?
Good quality branding
Clear contact information
Multiple call-to-actions that stand out
Impressive and relevant imagery
List of available services
Testimonial from client
Link to projects
Link to services
Link to blog posts
Social media links
Check out this clean and professional Home Page design for Raunik Design Group: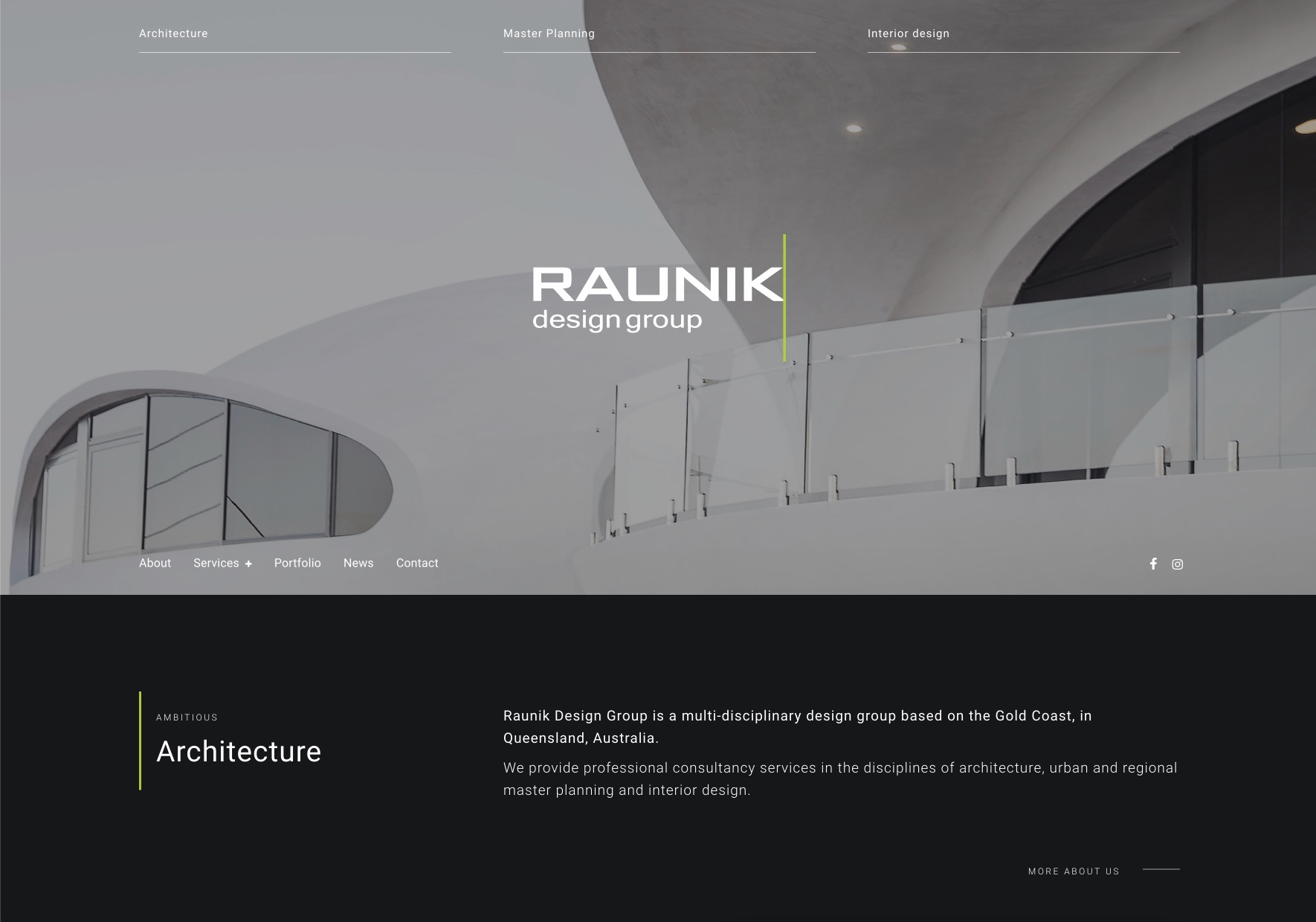 2. Dedicated Service Pages
Google will index all your pages so having dedicated service pages is a must. These pages should have high conversion rates as they are targeting exactly what the user is looking for. Each page will be found via natural searches and are great for sending paid traffic to. So what makes a high-performance service page?
Clear and readable titles that match what the user is looking for.
A decent amount of text to demonstrate your knowledge, stamp your authority, and provide good keywords for search engines.
Multiple clickable call-to-actions that stand out. Let the user know you are keen on their business!
Good quality original images as proof of your quality work and skill set.
Related testimonial that enhance reputation.
Show related projects (examples below).
Our client KEMP Concreting is an excellent example of well-established service pages:
3. Individual Project Galleries
Creating a project section on your website is a great way to showcase your work and give potential clients an insight into the services you provide. By using the blog feature you have the ability to create unlimited posts and feature simple case studies of your previous jobs.
By using clear and relevant keywords within their SEO titles, page titles, URLs and content, some of our clients such as Blackwood Building have found that they generally rank higher on search engines, especially for location-specific searches.
We recommend each project post contain roughly 200 words each. This is long enough to explain the details of each project without losing the readers' attention.
It's also helpful if you list the services completed in each post, which can link back to high converting service pages within your website. Here are the main touchpoints that you should include on each project page:
High-quality image gallery
Before and after images (if applicable)
List the details of the project including location and keywords
Make sure to include a client testimonial
Link to the relevant service pages
Have multiple clickable call-to-actions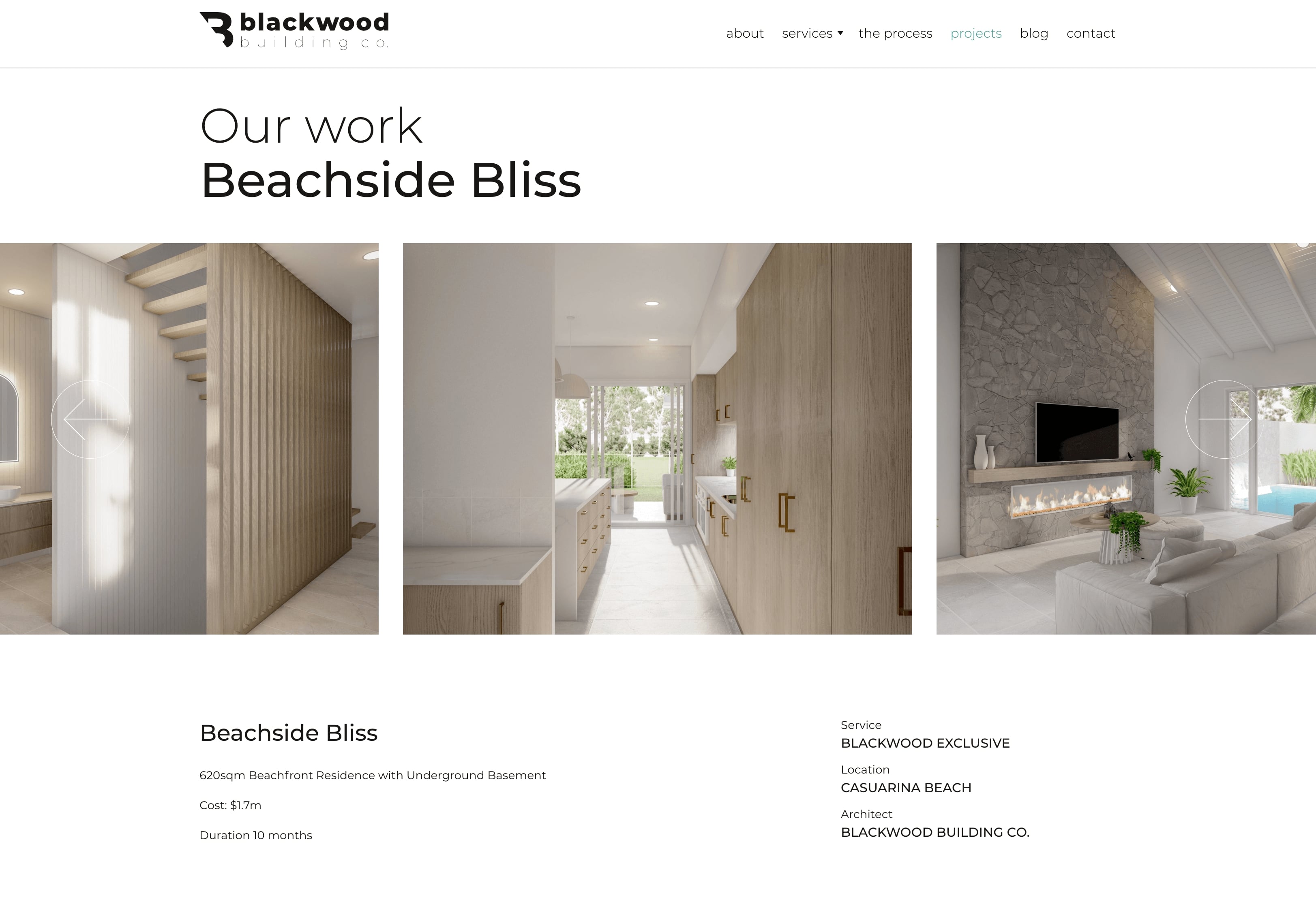 4. Price/Quote Calculator
One way to build leads through your website is to incorporate a price calculator that will gather email addresses as customers obtain quotes. Your client gets a quick online estimate for their project, and you get a lead you can convert later!
Check out this awesome quote calculator we created for Deking Decks: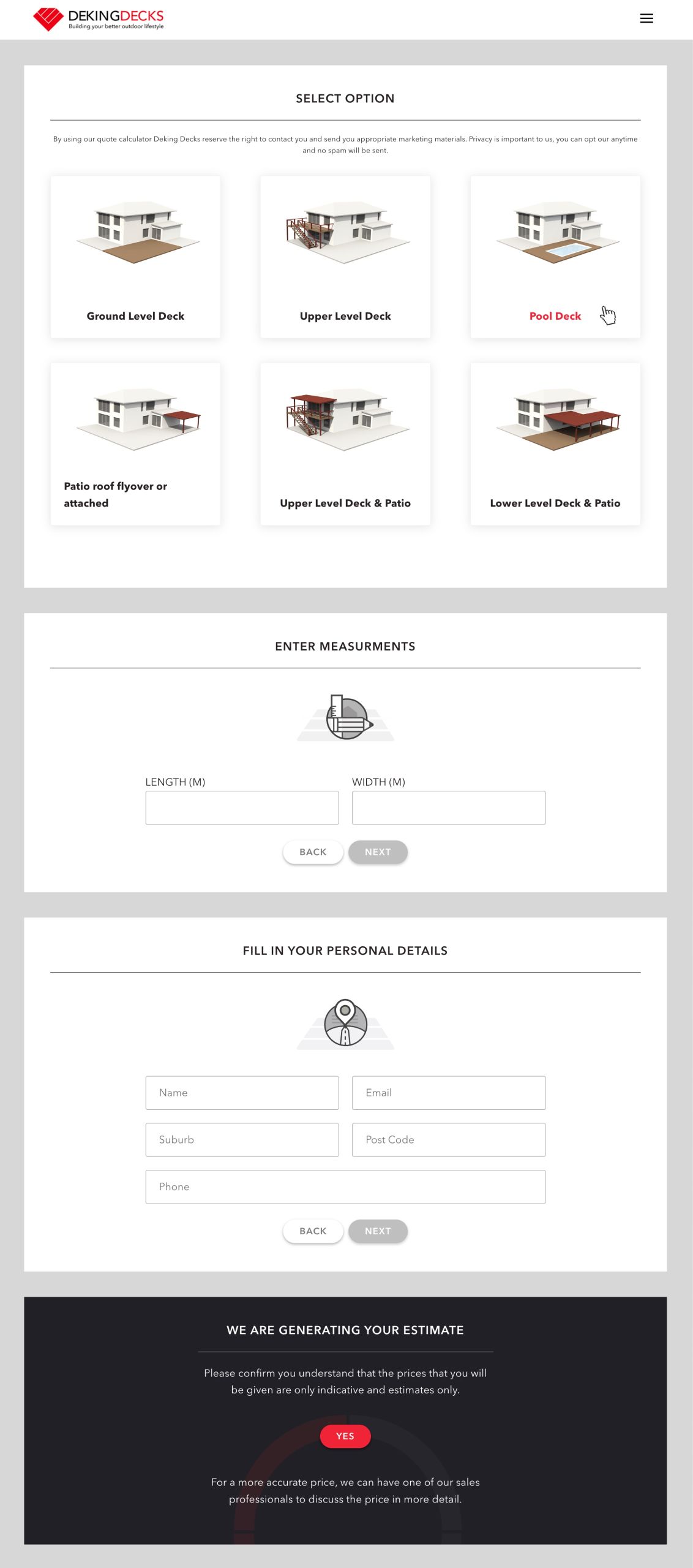 Another way to capture leads is to offer some form of email automation that delivers 'tips' to potential clients. Not only is this a great way to collect email addresses for your database, sharing this kind of information and knowledge positions your business as an expert in the industry.
The Sublime Group do this really well with their automated kitchen tips.
5. Start Blogging!
Starting a blog is one of the best ways to optimise your website and keep it updated with fresh new content. Search engines love quality, relevant blog posts, and will rank you higher and drive more traffic to you website if you do this right.
The content you share through your blog can also be leveraged for your social media, providing an additional channel to connect and share with your customers.
As well as content writing, here at Thrive we offer a range of digital services for tradies including web design, web hosting, eMarketing and SEO services. With years of experience under our belts we'll design you a website that is easy to use, flexible and easily managed, so all you need to do is concentrate on converting leads to actual business.
Check out Cedar + Suede's blog for some inspiration: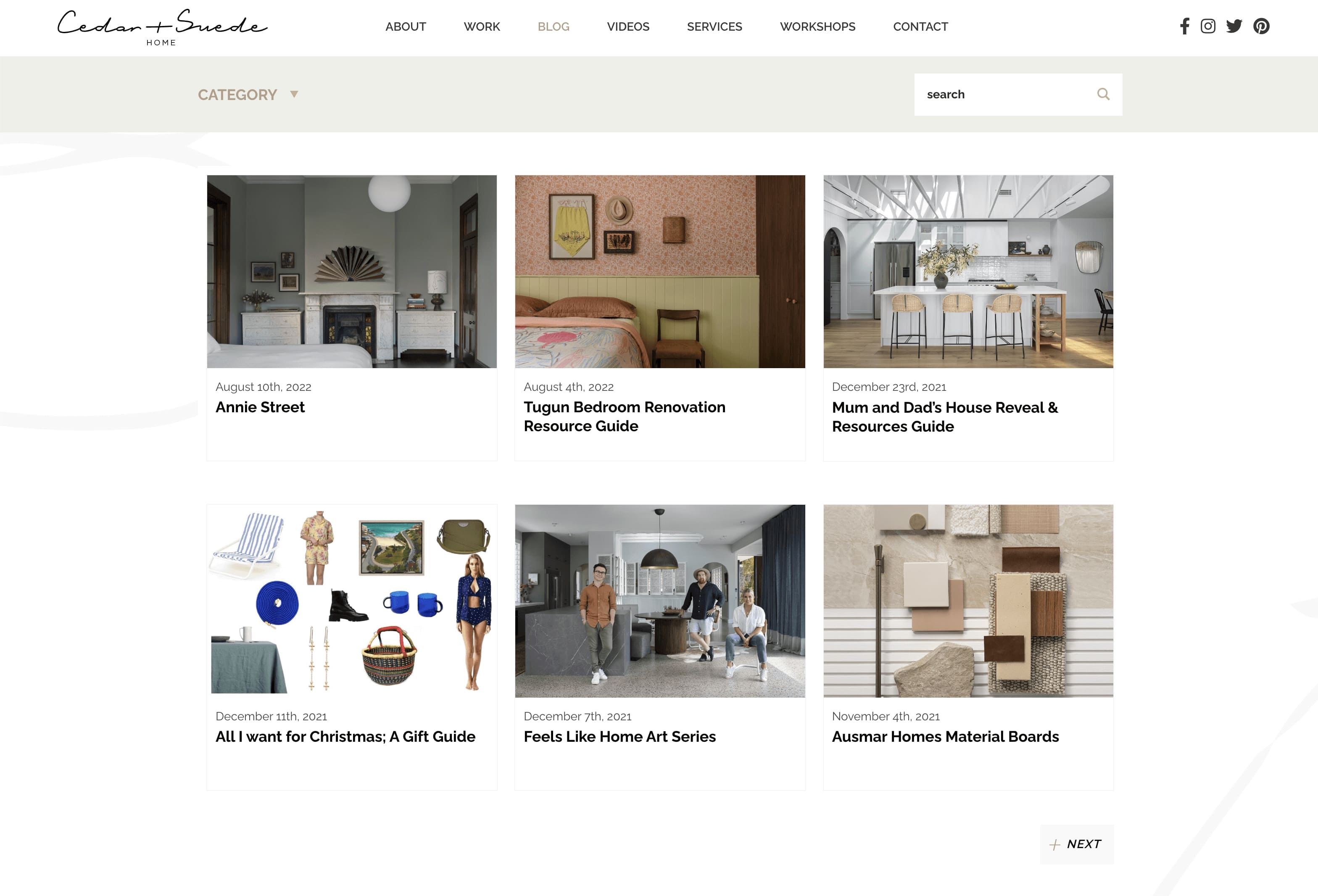 Keep Reading
We think you may like these