Web Design Success Story
How a dream of designing boutique little girls' clothes became a reality for one Gold Coast mum.
12.11.20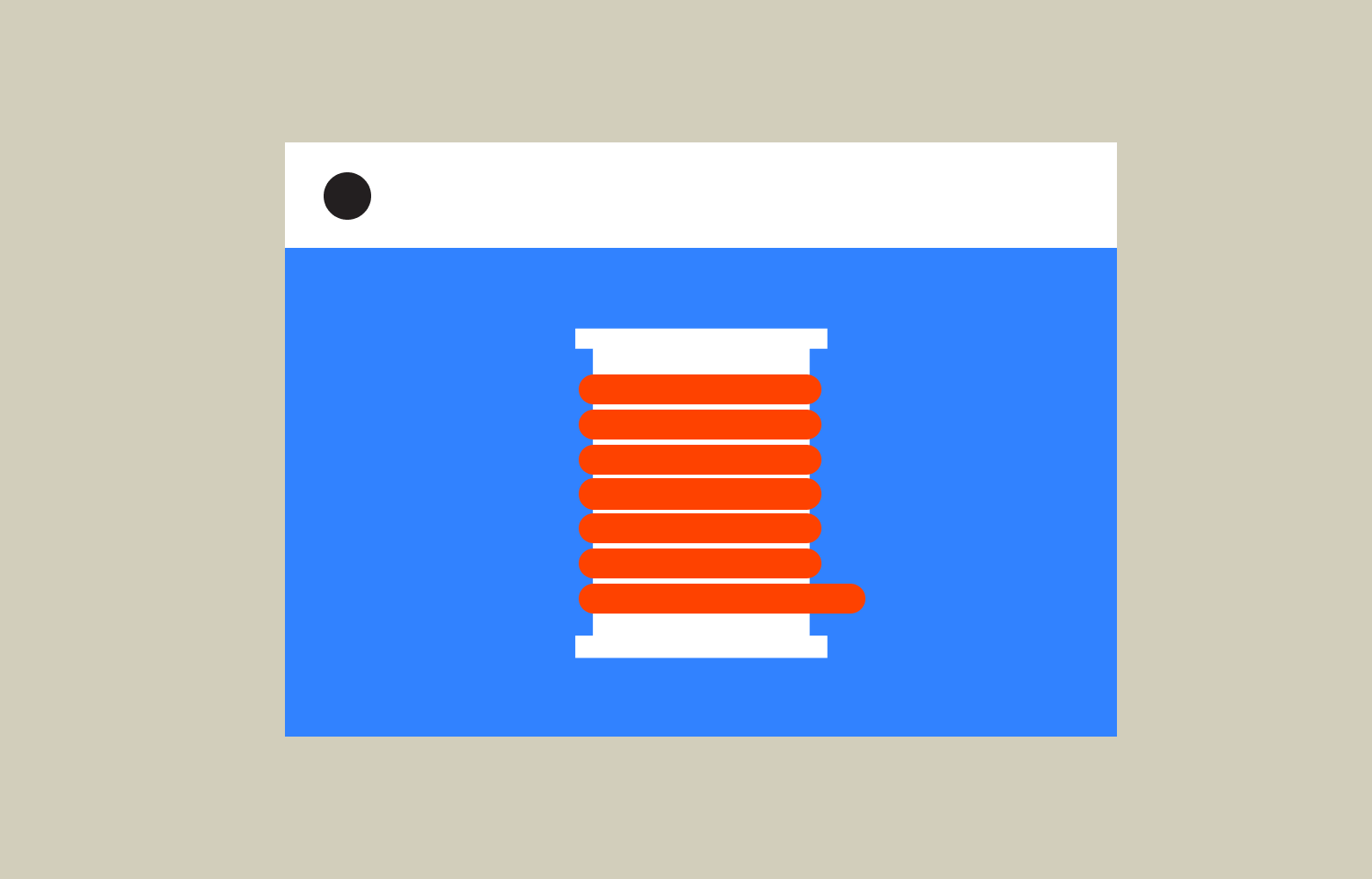 Dreams. We all have them. Whether it's starting your own business or landing the job you have been longing for, it takes passion, hard work, dedication, and a little bit of help along the way to make your dreams become a reality.
Australian owned and designed children's fashion label Arabella & Rose is a widely popular company that showcases the latest in little girls' fashion. With a huge social media following, they pride themselves on their unique designs, high-quality products and excellent customer service.
But they have come from humble beginnings. So how did this boutique children's fashion label come to be? It started with a little smile.
Based on the Gold Coast, company founder and creator Chelsea Benson has always had a passion for creativity, design, style and fashion. In 2012, Chelsea gave birth to her first beautiful little daughter, Arabella Rose, who inspired her to chase her dream, take a leap of faith and start designing beautiful boutique girls clothes and accessories.
Over the last eight years, Arabella & Rose has grown into a nationally and internationally recognised brand. From what started as just a handful of products available in Australia, they now offer over 300 products and ship to the U.S., the UK, and to N.Z. But they've learnt many lessons along the way to get to where they are today.
Website Design – Designing For eCommerce
With the continued growth of online businesses and social media, it was vital for Arabella & Rose to have a strong brand and online presence in the highly competitive environment for girls fashion. As an online store, naturally one of the most important factors was to have an amazing website that could showcase their beautiful range of boutique products and offer a seamless experience for customers.
In today's world, individuality matters, so it's important to have an original, custom-designed website that will make your business stand out from the crowd of generic website templates and themes. More importantly, you are also able to really speak to your target market in your own unique way. By then building it with WooCommerce – one of the most advanced, reliable and popular eCommerce platforms in the world – allows for virtually limitless customisation.
Having built websites for fashion companies such as Grace Loves Lace, Tammy Hembrow Fitness, Madi Lane Bridal and Karen Willis Holmes to name a few, we helped Arabella & Rose move from a basic site to a custom-built WordPress website design tailored to their specific industry, product and audience.
It made the online experience so much more enjoyable for our customers. Our website is so important to reflect who we are and create fabulous functionality for our customers shopping online.

Chelsea Benson
From browsing their unique range of boutique little girls clothes to purchasing them via their shopping cart system, the user experience was seamless which is paramount to customers. It was also critical that the web design and website aesthetics matched the brand values of Arabella & Rose.
Logo Design – Strengthening The Brand
A logo is much more than just an image or icon, it is a point of recognition and becomes a visual representation of the brand. Arabella and Rose wanted to modernise their logo and branding and worked closely with Thrive to create a clean and stylish logo that suited the ascetics of the website.
In 2018 Thrive helped us create our very first logo that you can see used on all our branding; from our website, social media, marketing, to the swing tags for our products.

Chelsea Benson
Helpful Hints
It's no secret that running a small business is tough, and like any start-up company, Arabella and Rose had to overcome a myriad of hurdles to ensure they kept afloat.
Starting out as a small company in a relatively new space (eCommerce retail) has been a challenging path of discovery. Recognising best methods of advertising, coordinating supply and order logistics; it's a demanding game of trial and error.

Chelsea Benson
In a vastly competitive environment, Chelsea gives some free advice to any budding small businesses out there on how to stay competitive in the children's fashion world.
1. Use Social Media!
Always be current and have your own ideas. Individuality will get you far when there is so much competition out there. Create your own content, we do a lot of our own photoshoots now. We love creating styles and look to help our customer base choose the perfect outfit for their little girls.

Chelsea Benson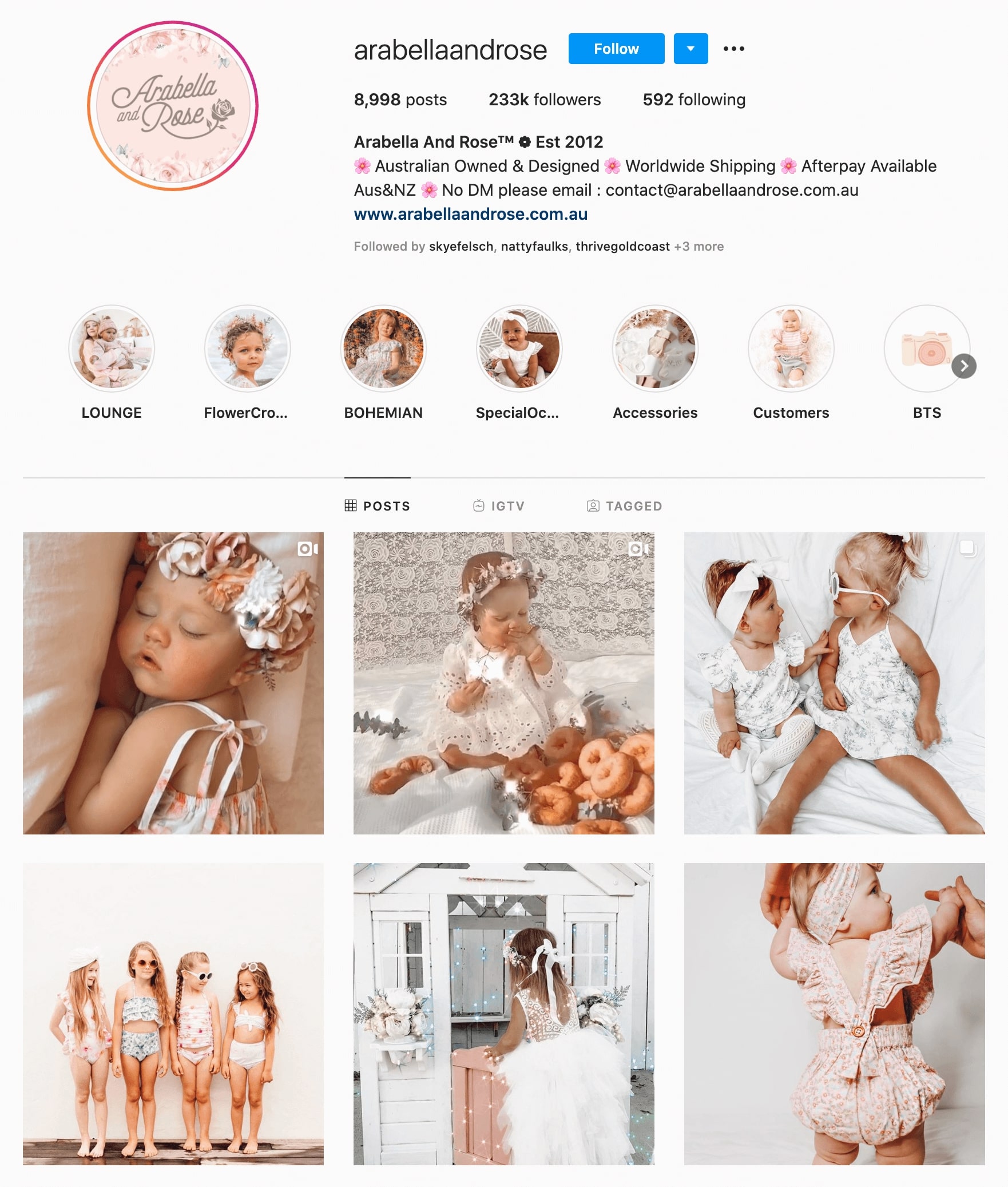 2. Know How To Sell Online
What are the most important factors to successfully selling a product online? Photos, content, price points?
I would have to say it is a combination of all. I feel one does not work well without the other. Competitive pricing, amazing imagery and relatability all go hand in hand to make the perfect brand. You need to stand out from the crowd and always be one step ahead.

Chelsea Benson
3. Never Stop Growing
Finding the right people to fill important roles has been vital for growth and success and we have an amazing team.
Chelsea Benson
What's Next?
We are constantly creating and hope to keep getting better at our designs. We have lots of new ranges we are working on in 2020. "Currently we are in the process of doing a re-skin to our current website where you will find a much more up to date version, new colours and graphics.

Chelsea Benson
Check out the beautiful range of products Chelsea offers on the Arabella & Rose website.
If your business needs web design on Gold Coast or beyond give our team a call or fill out our contact form to get started.
Keep Reading
We think you may like these